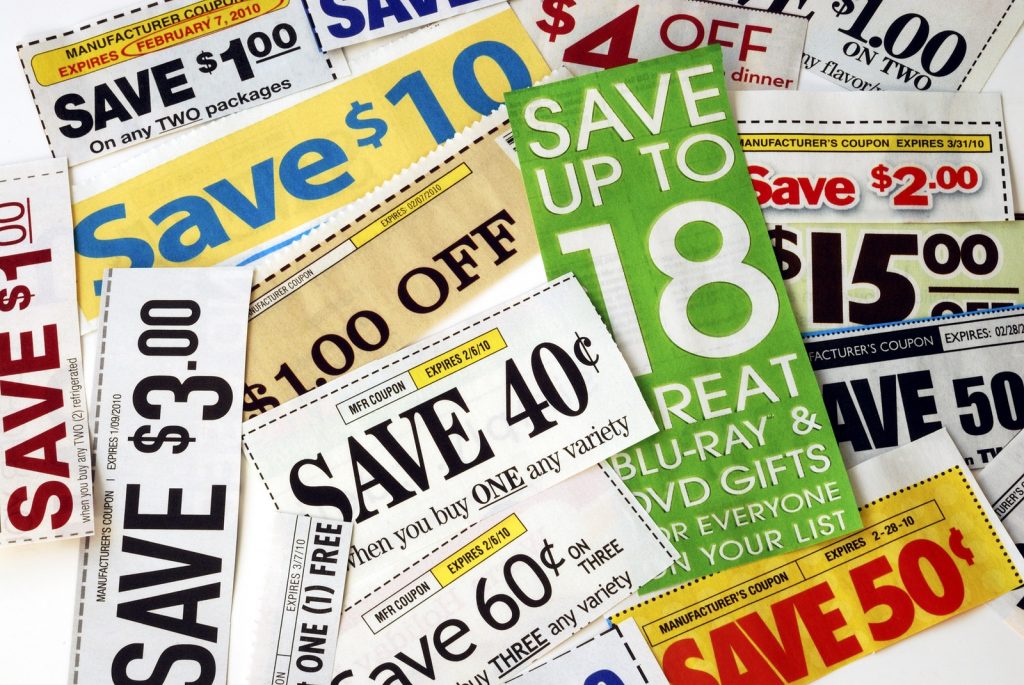 So, tracking back to the time of the first ever coupon campaign, I landed up in the year 1887. Coca Cola was the first company to introduce a paper coupon. The first coupons found their places in magazines and post boxes.
Paper coupons are a thing of the past now. As technology grew so did coupons. Coupons now find themselves online waiting to be searched and shared with ease. Well! At least am glad that I can share a coupon easily among my family and friends and I think most of you agree.
Enter Digital Coupon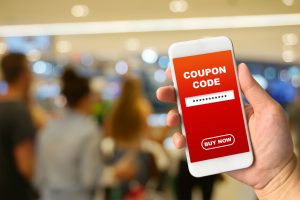 Inflation is one thing that doesn't seem to show any signs of ceasing and it is obvious for the consumers to get more price-conscious. People spend substantial time online hunting for deals and almost every time land up buying products that are being offered some discount rather than the products that do not.  Digital coupons prove to be the best online discount model so far.
How to use digital coupons to increase conversions?
Determining your target customers
This is the first step towards a conversion. You don't want to invest your valuable time on targeting some random prospect. Decide if you want to target new customers or existing customers.
If you are looking to target new customers, you will have to prepare yourself for stiff competition. Majority switch brands only when they are offered better discounts in a new brand.
Targeting existing customers is different. Shape your coupons to suit customer requirement. To do this you will have to carry out a careful analysis of your customer behavior and browsing patterns.
Coupons custom-made to meet your customer needs and buying habits have always been a great mantra to boost conversions.
And no! Your job is just not done yet when the coupon is redeemed. You will have to re-target them with follow-up coupons. This will keep your customers interested in your products/services.
What should you offer?
Targeting the right audience is job half-done. The next step is to be taken with utmost care. Choosing the type of coupon that best befits a certain kind of audience can be a clever task. Make sure the type of coupon matches your customer's buying habits.
You may choose a cash coupon if the buyers are the type who love instant savings on their purchase. Push a text coupon if buyers are into mobile shopping. May be you can promote your coupon in one of those restaurants with guest wifi, so that customers has the option to redeem the coupon when they sign into wifi hence entitling them for a discount on the restaurant bill. Don't forget those abandoned cart notifications. Attach a digital coupon with these notifications to encourage your customers to complete that purchase.  Choosing the right coupon can do wonders for conversion.
So, where exactly do you place your coupon?
Now you have the right coupon in your hand. But does anyone know about it? Coupons sitting at a place won't work. Get started and work towards maximizing the reach of your coupon campaigns.
As per surveys, more than 90 percent of buyers visit online e coupon directories looking for coupons before making a purchase. By publishing your coupons on such directories, you will be able to connect with prospective buyers who are in the market to buy your kind of product/service. And this is just one way of promoting your coupon marketing campaign.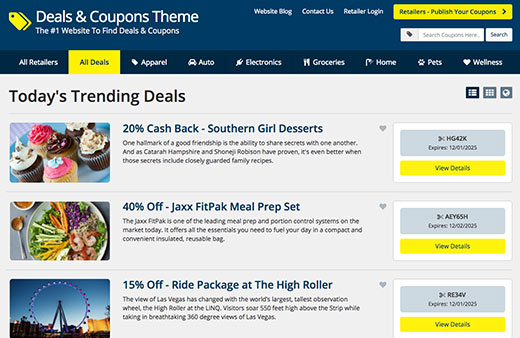 Promoting your coupons on social media is another great approach that will work wonders. About 71 percent of your prospective buyers are on social media looking for coupons. People who love to share will absolutely love sharing their coupons with friends and family on social media.
What you get in return is precious! You receive positive social sentiments, free band promotion and maximum reach which means great ROI.
How did your coupon perform?
How exactly do you analyze the performance of your coupon?
Analyzing your landing pages will give you an idea of how your coupons have been performing. Keep a track of your buyer's journey online. This will give you insights on how and where were the coupons applied/utilized. Keep monitoring all conversion channels. Place yourself on repeat mode. The more you monitor, more the chances of improving your coupon marketing campaigns.
The end result of a well-optimized marketing campaign– greater ROI.
What are you waiting for?
Now that you know how coupon marketing works, wait no more. Launch your coupon marketing campaign now.
Think out of the box and watch your conversions grow.

E-commerce is no longer an alien term. Since the advent of global e-commerce giants like Amazon, Ali Baba etc., online shopping has been widely accepted and acclaimed as a highly viable business model by businesses and consumers across the world.
Dubai has always been in the forefront of online shopping and ecommerce business in UAE. The growth rate has been remarkable so far and it tends to remain the same in the future. We have figures that speak of a major shift from traditional shopping to online shopping.
We would like to walk you through a few prominent details that would come in needy when you set up your own ecommerce business in Dubai, UAE.
Online Shopping Trends in UAE
Online shopping in UAE has shown a steady growth over the past decade. People shopping online has grown a liking towards local UAE based websites more than foreign websites. The potential of local websites is huge although they do face tough competition from global players. Projection shows steep increase in ecommerce in Dubai to follow.
First you ought to choose if you want to start your online business in free zone or non-free zone. When you operate from a free zone you have the following advantages:
– 0% income tax.
-0% corporate tax.
-100% repatriation of business profits
-100% complete business ownership
-negligible custom duties.
These advantages makes it easy to set up your ecommerce business in Dubai. There are quite a few free zones in Dubai, which you may choose based upon your ecommerce business type. Licensing procedures vest upon the freezone authority where you intend to register.
If you are not likely to opt in a free zone, licensing procedure will have to be done with the Department of Economic development (DED).
It is always good for your business to have a physical address. Moreover your business would be considered legal in Dubai only if you have a physical address.
Website Development And Domain Hosting
An extremely stable and user-friendly website obviously is the most integral part of your ecommerce business. It not only should have a pleasing user interface but it should also be easy to use.
To start with you will have to choose a domain for your website and register it. Your domain name should represent your company and it would usually be the name that you will use to register your company. Make sure that the domain name is unique and should easily relate to your business.
Payment Gateway Integration
Looking to sell products online? It goes without saying that you need to set a secure payment gateway, which includes credit card payment, cash on delivery and pre-paid card systems such as PayPal.
If you are importing products from outside UAE and are looking to sell them in UAE market, your business needs to be registered the relevant emirate's ports and customs authority. You will then receive your importer's code. There is a customs duty applicable to the imported goods which usually comes around 5%. Businesses in free zone are exempted from customs duty if they sell their products within the free zone or outside UAE. Selling their products outside free zone will require them to pay customs duty and a local commercial agent must be appointed.
All set and you are ready to launch your product. Now what? No product has ever been sold without marketing. Marketing has always been the deciding factor in the success of any business. You can either do an email blast, texts or do targeted marketing via social media/whatsapp or cold calling by acquiring database of your niche market. We at Database4Business (https://database4business.com/) own millions of updated, extensive and verified database of Dubai, UAE which can be used for target marketing.
Database4Business owns carefully handpicked database in 100s of categories that we have acquired through years of experience in the field. If you are looking to kick-start your marketing campaigns, contact us right now. Write to us at sales@database4business.com
Worried that your handy product or prompt service is not getting enough attention in the market? Time to run a check on your digital marketing strategies.
Why Digital Marketing ?
To thrive in the ever competent Dubai market, you should consider sharpening your digital marketing skills. Why digital marketing when conventional marketing is working ok ? Simply because digital marketing is much more cost-effective and what is more attractive is its track-ability which stops any unwanted cost you may concur. At the end this track-ability reflects in your return on investment (ROI).
This applies to all kind of online/digital marketing, whether it be the content you post on social media like FB, Twitter or be it an ad that you are running on Google using Google Ads. To put it in simple words, digital marketing attracts customers to your business online via your website or mobile app.
Conventional marketing always relied on print media and offline advertising. This works great for brand awareness but when it comes to cost-effectiveness digital marketing triumphs. Let us take up a scenario. Let's look into Mr.X's business. He has put up a billboard in an area which has the highest footfall in whole of Dubai. His business is doing quiet well. Well, what is lacking? Mr.X has spent a fortune over the ad on billboard but he doesn't really know how many of his customers come to him/his business attracted by the billboard. This is where digital marketing takes the upper hand. Each penny you spend is recorded and each customer that comes in is tagged. You know if the customer is coming in seeing your ad on Google or was it the email you sent or was it the FB post you shared. That way you know exactly where to spend, which marketing medium is paying off.
Digital marketing also enables you to:
Target specific audience who are interested in your business niche.
Capture data of prospects when they sign up your form or enter their email etc. to login to your free wifi.
Track the spent and returns of targeted advertising.
If you are in doubt on how to proceed with your digital marketing campaigns, you may contact one of the dozens of top digital marketing agencies in Dubai, UAE. Make your call now and let them take care of the rest.
In order to kick-start your marketing campaigns, you would require to identify prospects those are particularly interested in your business/service and then you may start blasting emails to them, text them in bulk or maybe you can push your promotions to their whatsapp. We at database4business (https://database4business.com/) has numerous collection of very well-sorted and verified database of prospects from across multifarious industries and niche, which can be utilized for your targeted digital marketing campaigns.
What goes without saying is that digital marketing allows you to get to a much wider audience, garner much larger customer base at minimal cost as compared to conventional marketing. Talk about efficiency.